FIRST STOP: Seattle, WA!! Being our very first time in the PNW (crazy, I know), it served as a perfect starting point on our way around the world. We LOVED it! Here for a college buddy's wedding, we shared the sweetest AirBnB with our dear friends Cuddles & Emily, and spent the long weekend exploring the city & mountains before dancing our pants off (literally... Shane ripped his pants while dropping it low on the dance floor). I've boiled this post down to my Seattle highlights -- this list could be conquered in one weekend!
We adored our little Belltown AirBnB and would definitely recommend it for a getaway weekend in downtown Seattle. The location couldn't be better (around a 10 minute walk to Pike Place) and, come on, check out these views!
It makes sense to start your weekend in Pike's Place Market, a Seattle staple. Some highlights include some deliciousss Russian pastries from Piroshky Piroshky Bakery, a stop in at the original 'Bucks (you have to, right?), fish & chips from Jack's Fish Spot, pork buns from Mee Sum Pastry, the gross but weirdly cool gum wall, Moscow Mules from Rachel's Ginger Beer, and the beautiful dried flower bouquets in the market! With 6 floors of vendors, it's a real challenge to run out of things to do here.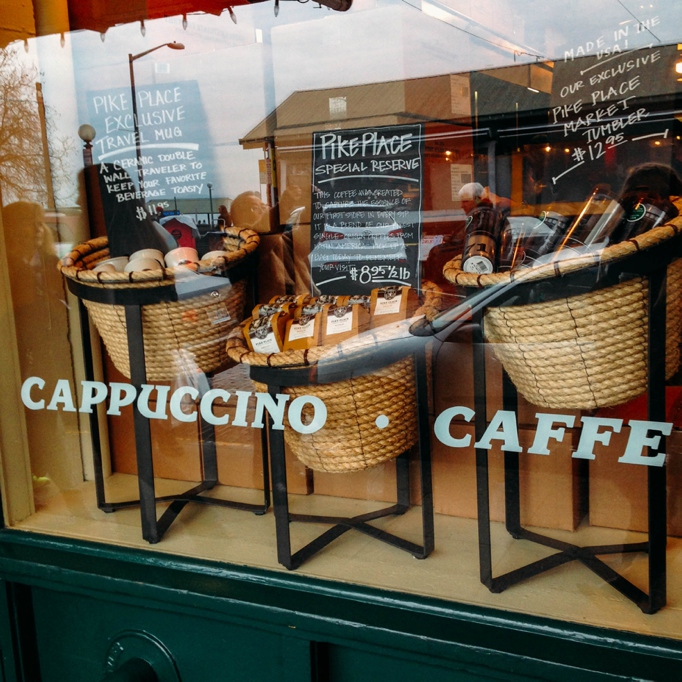 Pit stop in Le Panier for some lattes and macarons? Yes please!
We skipped the space needle due to limited time and enjoyed the skyline view from the roof of our apartment building instead. However, if you are looking for alternative spots for stunning views of the city, try Kerry Park in the hip Queen Anne neighborhood or the quirky Gas Works Park for an atypical park experience.
For those with a little extra time and an itch to get out of the city, I highly recommend hitting up the Snow Lake Trail in Snoqualmie. I really wanted to see snow and giant pine trees and this 7 mile trek did not disappoint! (Although I recommend wearing appropriate layers and footwear - our SE Asia focused suitcases didn't equip us for the PNW mountains!)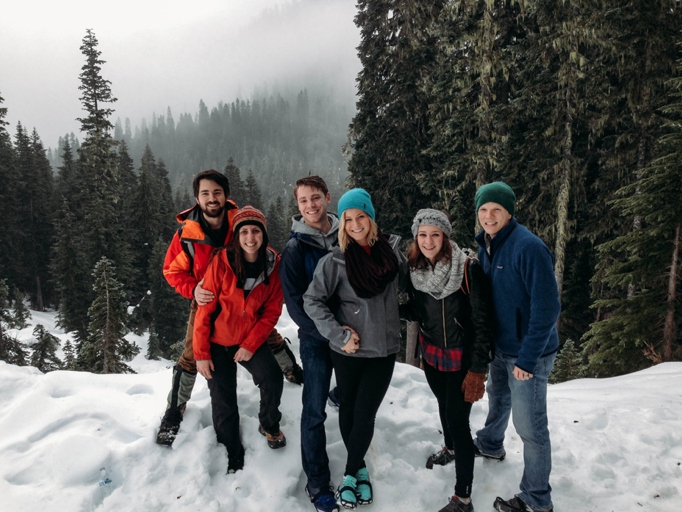 Have any other Seattle or PNW recommendations? We loved it out there and are itching for another more extended stay.